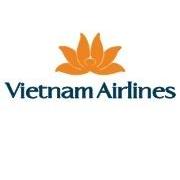 Can Tho (VCA), Vietnam's newest airport, officially opened in earlier this month. Vietnam Airlines is offering flights from Can Tho to Hanoi, Phu Quoc Island, and Ho Chi Minh City with fares from VND500,000 (USD26). They also plan to add international destinations like Singapore, Taipei, and Bangkok in the near future.
The Can Tho airport will help connect the southern Mekong delta region to northern Vietnam and the rest of the world. Flights to Hanoi depart daily at 9:00am and 3:00pm arriving approximately 2 hours and 10 minutes later. There is one flight per day from Can Tho to Phu Quoc Island departing at 1:05pm and arriving about 45 minutes later. All flights from Can Tho to Ho Chi Minh City currently connect at Phu Quoc. Fares start from just VND500,000 (USD26) to Phu Quoc and VND1,700,000 (USD87) to Hanoi. Quoted fares are for one-way economy travel inclusive of taxes and airline surcharges.
Vietnam Airlines is currently the only airline operating out of Can Tho. To see current schedules, check fares, or make an online booking online visit their website at http://www.vietnamairlines.com/. If you are in Vietnam, you can contact the Sales Center at (84) 4 3832 0320. To find the phone number for Vietnam Airlines offices in other countries, see the "Contact Us" section on the website.