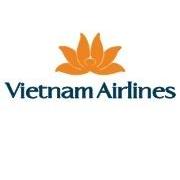 Vietnam Airlines will be starting two new routes from Hanoi this month. Starting June 16th they will offer 7 flights per week to Kuala Lumpur, Malaysia. Starting June 17th they will offer 3 flights per week to Kaohsiung,Taiwan. Introductory round-trip fares start from VND977,5000 (USD475) inclusive of taxes and surcharges and are available for travel through July 2011.
The daily flight from Hanoi to Kuala Lumpur will depart at 2:55 pm. The flight from Kuala Lumpur to Hanoi will depart at 6:55 pm local time. The duration of the flight is about 3 hours. Flights from Hanoi to Kaohsiung will depart every Monday, Wednesday, and Friday at 6:30 pm. From Kaohsiung to Hanoi the flight will depart at 7:35 am local time. The duration of the flight is about 2 ½ hours.
A limited number of promotional fares are available and sold on a first-come first-serve basis. They are "Saver Flex" class tickets and, once the ticket has been issued, fees apply for any changes or cancellations. All fares include checked luggage and on-board refreshments.
Visit the official Vietnam Airlines website at http://www.vietnamairlines.com for more information or to make an online reservation. If you are in Vietnam, you can contact the Sales Center at (84) 4 3832 0320. To find the phone number for Vietnam Airlines offices in other countries, see the "Contact Us" section on the website.