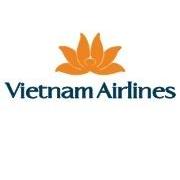 From now until December 20, 2011, Vietnam Airlines is offering special prices on flights from Vietnam to four cities across Japan. Round-trip economy fares to Tokyo, Osaka, Fukoka, or Nagoya are just USD495 with departure from Ho Chi Minh City or USD615 with departure from Hanoi. Promotional fares do not include taxes or airline surcharges.
Sales fares are subject to availability and may not be available during peak times like public holidays. They are "Economy Saver" class tickets and, once booked, fees will apply for any changes to the itinerary. The eligible travel period is from July 15 – August 5, August 19 – September 17, and September 28 – December 20, 2011.
Vietnam Airlines is the flag carrier of Vietnam and is a full-service airline. All fares include a 20kg luggage allowance for economy class travelers, on-board entertainment system, and meals and refreshments during the flight.
For more information or to make an online booking, visit the official Vietnam Airlines website at http://www.vietnamairlines.com. If you are in Vietnam, you can contact the Sales Center by calling (84) 4 3832 0320. To find the phone number for Vietnam Airlines offices in other regions or countries, see the "Contact Us" section on the website.