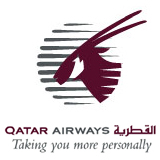 From 11 October 2010, Qatar Airways will launch daily flights to Phuket from Doha. Flights will arrive at Phuket via Kuala Lumpur.
The airline will also fly to Hanoi four times a week starting from 1 November 2010 via Bangkok. The existing Doha-Ho Chi Minh City route will also see an increase in frequency from four flights a week to daily.
For bookings, visit www.qatarairways.com.