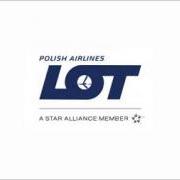 With effect from 15 November 2010, Poland's LOT Airlines will commence direct flights from Warsaw to Hanoi. The Boeing 767-300 aircraft serving this route will fly three times per week between the two cities, thereby offering passengers more options between Europe and Vietnam. Fares are now available for booking on www.lot.com; round-trip tickets are priced at USD380 before taxes and other surcharges.
At present, the air connections between Europe and Vietnam are provided by Vietnam Airlines and Air France. Vietnam Airlines has direct flights from Hanoi and Ho Chi Minh City to Frankfurt and Paris, while Air France connects Paris with Vietnam via Bangkok. Plans are underway for Air France to fly direct to Vietnam.
One of the oldest airlines in the world, LOT Airlines was established in 1929 and is the Polish national carrier. It is a member of the Star Alliance network and serves 60 destinations in Europe, the Middle East and North America.
To book fares, visit www.lot.com.