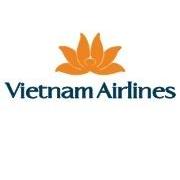 Vietnam Airlines, the country's flag carrier, is currently offering special web fares for travel to from Hanoi to Hong Kong. The round-trip fare is priced at just USD314 for economy class exclusive of taxes and surcharges. This promotional fare is available from January 3 to March 31, 2011.
Vietnam Airlines operates a daily service between the Vietnamese capital of Hanoi and Hong Kong, SAR China. Flight VN 790 departs the Hanoi Airport at 10:40am and arrives in Hong Kong at 1:30pm local time. The return flight VN 791 departs Hong Kong at 2:30pm and arrived in Hanoi at 3:30pm local time. It is a nonstop flight and takes 1 hour 50 minutes.
The quoted fare of USD314 does not include taxes, surcharges, and other fees which total approximately USD57, depending on exchange rate. It is an "Economy Saver" class ticket and, once booked, fees apply for cancellations or flight changes. Promotional fares are subject to availability and not valid during the peak Tet / Chinese New Year travel period from January 29 – February 12, 2011.
For more information or to make an online reservation, visit the official Vietnam Airlines website at http://www.vietnamairlines.com. If you are in Vietnam, you can contact the Sales Center by calling (84) 4 3832 0320. To find the phone number for Vietnam Airlines offices in other countries, see the "Contact Us" section on the website.