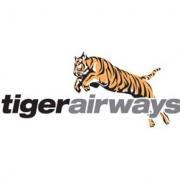 Tiger Airways is offering great rates on direct flights to Singapore. Fly from Ho Chi Minh City to Singapore from just USD48 or from Hanoi to Singapore from USD81. Quoted fares are for one-way travel in economy class including taxes and fees. These promotional fares are available until sold out and are not available on all dates.
Tiger Airways flies from Hanoi to Singapore two times per week on Tuesday and Sunday. The flight departs Hanoi at 10:50am and arrives in Singapore at 3:10pm local time. Flights from Ho Chi Minh City to Singapore are more frequent with three daily departures at 9:10am, 1:40pm, and 5:35pm. Flight time is approximately 2 hours.
Sales fares are flight-only and additional charges apply for advance seat selection, checked luggage, and meals or beverages during the fight. Upgrading to 15kg of checked luggage costs an additional USD10 per person. An electronic payment charge of USD5 per person per flight also applies. Once the ticket has been issued, no refunds are permitted and fees will apply for any changes to the itinerary.
For more information about Tiger Airways and to make easy online bookings visit their website at http://www.tigerairways.com/vn/en/. Any questions can be directed to the Tiger Airways Call Center at 120 60114 for calls within Vietnam.