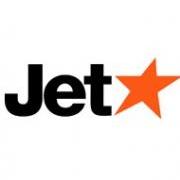 With added frequencies and ultra-low fares, Jetstar is quickly becoming the preferred airline for affordable air travel within Vietnam. Starting December 21, 2010, Jetstar will fly from Ho Chi Minh City to Hue twice daily with fares from VND415,000 (USD22). Other "Hot Fares" from Ho Chi Minh City include Hanoi for VND845,000 (USD43) and Danang for VND415,000 (USD22).
Jetstar is a low cost airline that serves 7 destinations in Vietnam. "Hot Fares" for other domestic flights include Danang to Hanoi from VND315,000 (USD16), Vinh to Ho Chi Minh City from VND585,000 (USD30), and Hue to Ho Chi Minh City from VND235,000 (USD12). "Hot Fares" are only valid for travel on certain dates and are available until they sell out.
Quoted prices are for one-way travel and do not include taxes, fees, or surcharges. "Hot Fares" are Jetsaver Light class fares and do not include checked luggage. It is possible to upgrade to a JetSaver fare with a checked luggage allowance of 20kg for an additional VND65,000 (USD3.50) per passenger per flight segment. Fares are non-refundable and charges will apply for any changes.
For more details about "Hot Fares", visit the Jetstar Vietnam website. Bookings can be made online or by contacting the Jetstar Vietnam call center at (84) 1900 1550.