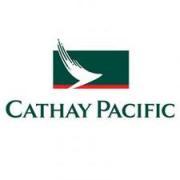 Cathay Pacific Airlines is offering special fares from Vancouver to Vietnam. Round-trip economy fares start from CAD1,377 (USD1,340) to Hanoi or CAD1,380 (USD1,343) to Ho Chi Minh City inclusive of all taxes and surcharges. Departures are available from Calgary, Toronto, Ottawa, and Montreal for slightly higher fares. Promotional fares are available on select travel dates through November 30, 2012.
Fares from other cities are CAD1,587 (USD1,544) from Toronto, CAD1,617 (USD1,573) from Calgary or Edmonton, CAD1,746 (USD1,698) from Ottawa, and CAD1,752 (USD1,703) from Montreal. The maximum stay is 6 months. Fares are eligible for Asia Miles. Once a booking has been made, a fee of CAD50 (USD48) will apply for any changes or CAD200 (USD195) for a refund.
Cathay Pacific Airways is the flag carrier of Hong Kong and flies to more than 50 destinations worldwide. Flights to Vietnam will have a stop-over in Hong Kong. Cathay Pacific is a full-service airline and fares include on-board entertainment, meals, beverages, and a checked luggage allowance of 20kg for economy class passengers.
Visit www.cathaypacific.ca/ for more information or to make an online booking.