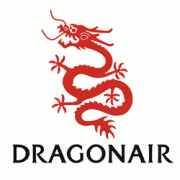 Dragonair is offering special fares on flights between Hanoi and Hong Kong. Round-trip fares start from USD425 plus taxes and surcharges of USD80. One-way fares start from USD274 plus taxes and surcharges of USD40. This rate is for an 'Economy Special' fare and is valid for selected travel dates through June 2011.
This promotional fare requires a minimum stay of 2 days and a maximum stay of 14 days. Rebooking is free of charge but a cancellation fee of USD100 applies for refunds made before the scheduled departure. Travelers may collect OneWorld reward miles for this flight.
Dragonair is a Hong Kong based carrier and a subsidiary of Cathay Pacific Airlines. Including codeshares with its parent company, Dragonair flies to 32 destinations in 12 countries. Travelers can also fly Dragonair from Hanoi to the UK, France, Canada, and the USA with a connecting flight in Hong Kong. Dragonair is a full service airline and all fares include checked luggage, in-flight entertainment, and refreshments.
For more information about Dragonair or to make an online reservation, visit their official website at http://www.dragonair.com/. The Dragonair customer service center in Hanoi can be contacted by calling (84) 4 38 267 298 or emailing hanoi@cathaypacific.com.