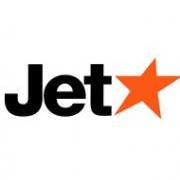 Jetstar Airways has a new pricing system and now offers all day, every day low fares to 7 destinations within Vietnam. Fly from Danang to Hanoi for VND490,000 (USD23), Hanoi to Ho Chi Minh City for VND950,000 (USD46), Nha Trang to Hanoi for VND1,025,000 (USD59), and many more. Prices are for the flight only and taxes and airline surcharges are additional.
The quoted prices are new "Economy Starter" fares, the lowest of the new fare types. This rate is for the seat-only and additional fees apply for checked luggage, e-payment using a credit card, and meals/beverages onboard the flight. Once booked, fares are non-refundable and fees apply for any changes to the itinerary.
Jetstar is an Australian-owned low cost airline that also serves Southeast Asia. Visit the official Jetstar website at http://www.jetstar.com/ to make an online reservation. You can contact the Jetstar Contact Centre by calling 1900 1550 in Vietnam or (84) 1900 1550 from overseas.